The ultimate aromatherapy experience
A lavishly hydrating body massage using a trio of Lavender, Argan Oil and Shea Butter which encourages deep relaxation, conditions and restores the skin and targets dehydrated skin.
Time: 60 or 90 minutes
Price: 105$ or 150$
Immune recovery treatment
A comforting treatment using natural anti-bacterial powers of Eucalyptus, Pine and Tea-Tree clear and cleanse the head as this upper body treatment focuses on back, chest, neck, shoulders and face using inhalation and pressure point massage to open up airways and maximise effective breathing and a sound immune system.
Time: 60 or 90 minutes
Price: 105$ or 150$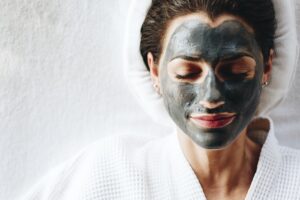 Hot stone massage 
Give your body and mind space to unwind using hot stones bathed in a Hydration Body Oil richly blended with natural extracts to effortlessly melt down tensions and knotted tissues and leave you content and relaxed.
Time: 60 or 90 minutes
Price: 110$ or 160$